WiFi4EU
---
The WiFi4EU initiative promotes free access to Wi-Fi connectivity for citizens in public spaces including parks, squares, public buildings, libraries, health centres and museums in municipalities throughout Europe. The initiative provides municipalities with the opportunity to apply for up to 4 vouchers to the value €15, 000 each. The vouchers are to be used to install Wi-Fi equipment in public spaces within the municipality that are not already equipped with a free Wi-Fi hotspot. The service will be free of charge, free of advertising and free from commercial re-use of data.
The voucher may serve to purchase new equipment or upgrade old material and replace it with most recent and best available equipment on the market. The budget of the WiFi4EU scheme is €120 million between 2018 and 2020. It will support the installation of state-of-the-art Wi-Fi equipment in the centres of community life.
Wifi4EU in Mayo
Mayo County Council has obtained €120,000 in funding to assist on this free public Wi-Fi project. This funding is made up of €60,000 in European funding with matched funding to be provided by the Department of Rural and Community Development.
A tender to install and manage this free Wi-Fi solution was published on eTenders in December 2019. The subsequent contract was awarded to Westnet Broadband Mayo Ltd.
Locations in Mayo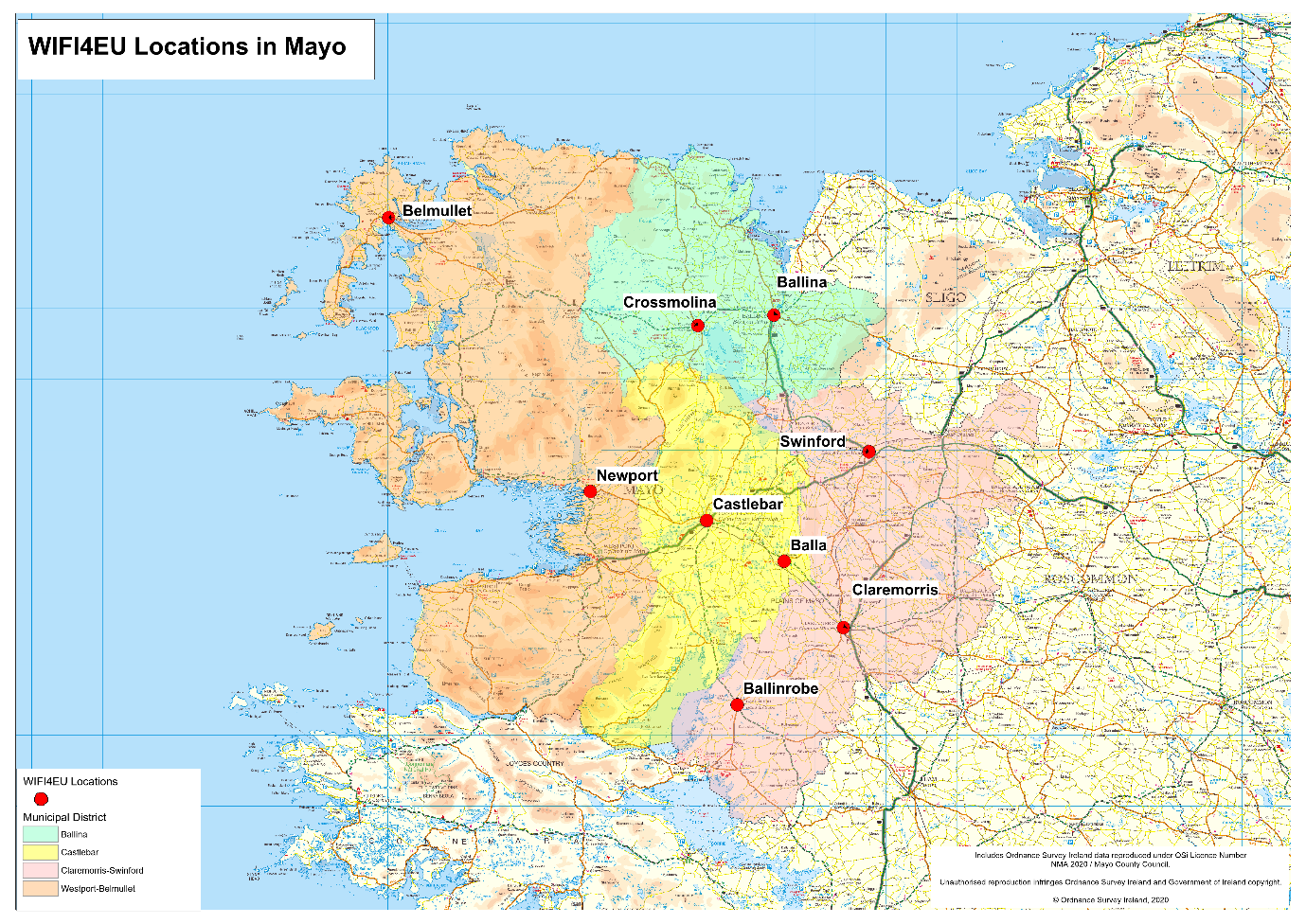 The Wifi4EU service was launched in Ballina, Belmullet, Crossmolina, Newport and Swinford in December 2020. The remaining towns will be activated before the end of Q3, 2021.