Annie O'Donnell
---
Annie O'Donnell (1880-1959) was born in Lippa, near Spiddal, Co. Galway. She left her native Galway for America in 1898, one of 15,175 Irish women who left that year. They far outnumbered the men, and most of them went into domestic service. She became friends with Jim Phelan on the ship to Philadelphia. He was a 22 year-old farmer from Co. Kilkenny who had run away from home during Sunday mass to join his uncle, a tilesetter in Indianapolis. Annie went to work as a children's nurse for the W.L. Mellon family of Pittsburgh. Her letters to Jim Phelan are a unique contribution to the growing literature on women's emigration: they provide a sustained three-year narrative of her life as a children's nurse. Annie O'Donnell had been well educated in Ireland and her letters are lively and enjoyable to read.
Annie's letter of 5 May 1902 speaks of the aching sadness of children leaving home:
"I believe my youngest brother will soon come here too. He is only a young lad about 18. Then the old homestead will be rid of us all excepting my oldest brother. Is it not too bad to see such a sad scene? As soon as a boy or girl gets big enough to help the house, he is forced to leave perhaps never again to see those dear ones and would give anything in after years for one hour of that innocent happy fun known only in their dear old homes."
The passenger records of young women who worked in America, visited home and returned as 'non-immigrating aliens' suggest that four years was the usual time for that trip home. For Annie, 1903, her fifth year in America, seemed to be the time she felt the urge to return most keenly.
Anne's letters are published in
Your Fondest Annie
Ed. By Maureen Murphy
University College Press, Dublin 2005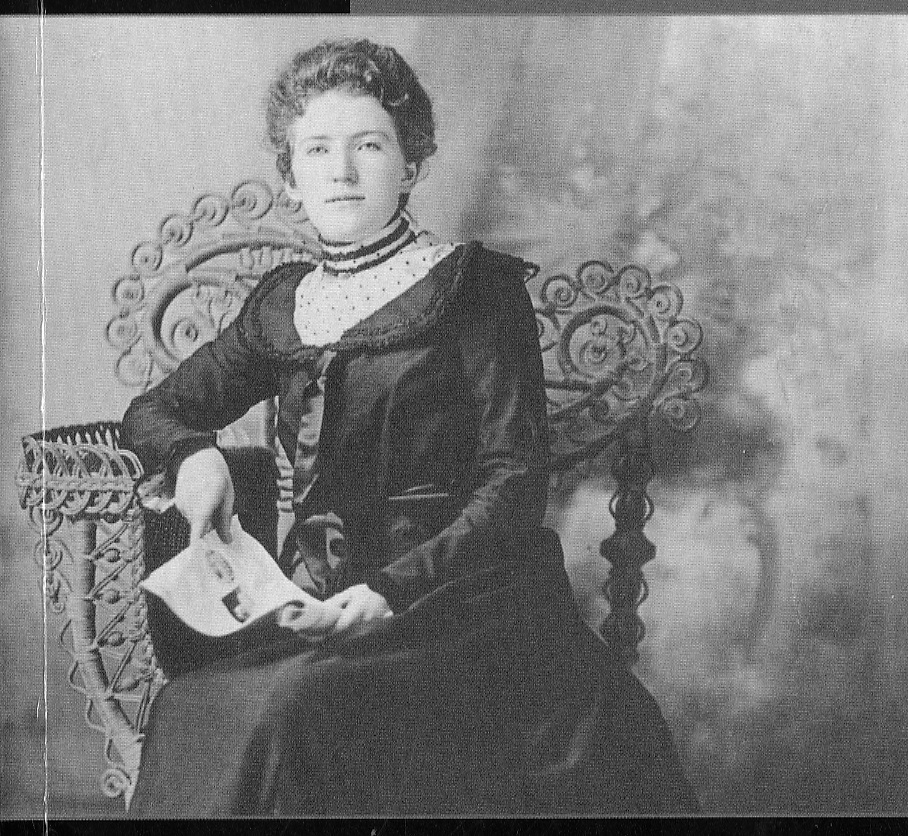 Annie O'Donnell.